tired of dropping the cartridges of 22lr not hit in the store, but not finding a single shoot store for the L.E. no9 except at elysian prices.
I was inspired freely by the one-shot store of the Canadian Lee Enfield N°7.

Phases de découpe et de pliage des tôles

Sheet metal cutting and bending phases
Bloc de pliage et de mise en forme
Folding and shaping block
Élévateur du magasin et linguet de cartouche en ébauches
magasin Elevator and Draft Cartridge Linguet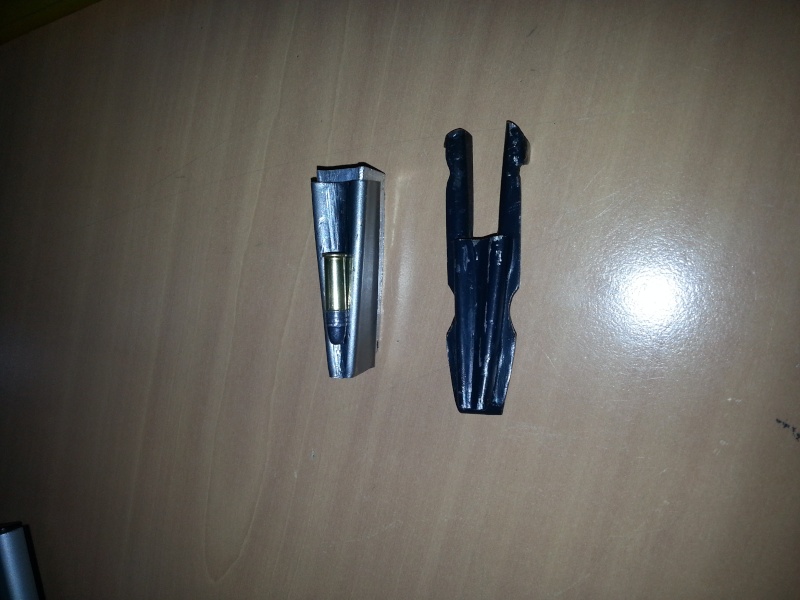 Magazin UP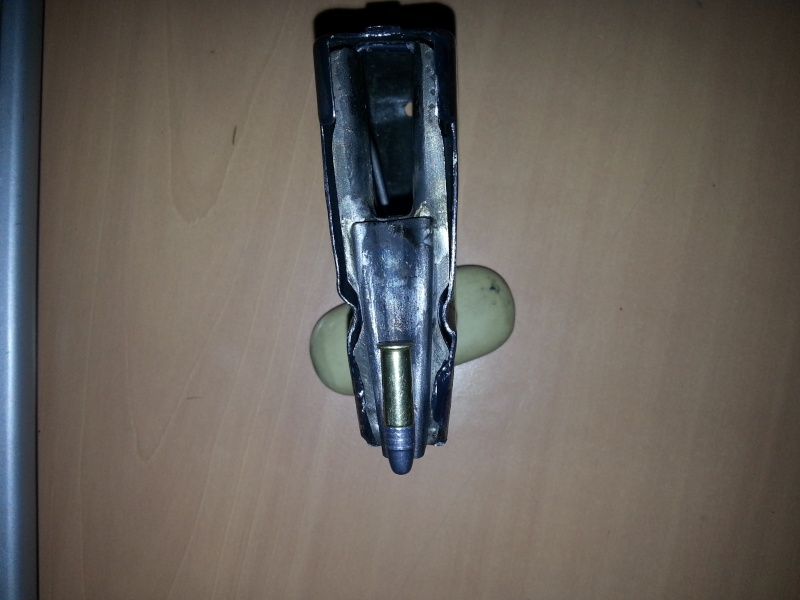 Essai de fonctionnement sur la N°9
Original and modified magazines

Cela fonctionne très bien avec la culasse et je me coince plus le pouce dans le boitier et on ne déchausse plus l'arme entre chaque tir.
It works very well with the breech and I stuck my thumb in the case and you no longer remove the weapon between shots.