I have an extra "Midland" fitting "discrete headphone/mike",
compatible with all Midland GXT, LXT and G-series GMRS/FRS radios.
Its the "secret service type" with the clear, coiled sound tube & the mike up you cuff. I don't believe this one has ever been used or stuck in an ear as it was attached to a rucksack frame & just stored as an emergency kit bag.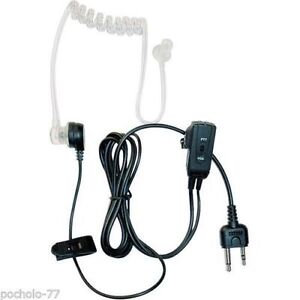 I no longer have any use for it as I've moved on to a different brand of radio & it won't fit.

If anyone here has an Midland FRS/GMRS
GXT, LXT and G-series GMRS/FRS
Walkie-Talkie, it will probably fit it.
Just let me know & the first clear cut "I'll Take it" by timestamp wins.